News
Newsletter: President Nelson Mandela Remembered
December 6, 2013
President Nelson Mandela Remembered: Message of Condolence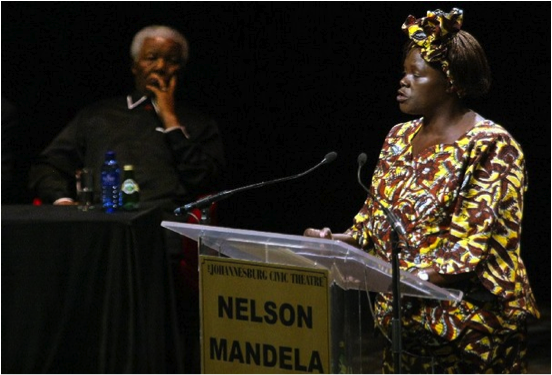 The Green Belt Movement joins the world in mourning the passing on of a great hero of our times. Never before in the history of the world has there been a person so unifying.
We were honored when our founder, the Late Prof. Wangari Maathai, was invited to give the 3rd Nelson Mandela Lecture in South Africa in 2005 to honor a man who gave us lessons on what it means to be a good human being. You may watch a video of Prof. Maathai's speech here.
We will remember him for his unparalleled sacrifice to humanity and his fight against injustices and for fairness and equity in the world.
We give thanks for his life and are comforted by the knowledge that his legacy will live on. His spirit which he demonstrated throughout his life will continue to inspire present and future generations.
He gave us light and we must let it shine.
May his soul rest in peace.
With heavy hearts,
The Green Belt Movement