GBM Blog
Participatory GIS Mapping in Kirisia Forest, Samburu County
July 1, 2013 - 04:35PM
Kirisia forest is a 92,000 hectares (ha) forest reserve in the Samburu heartland teaming with different plant and animal species. It is not only a home for the wildlife but also provides livelihoods and cultural meaning for the Samburu people who depend on it for wild product harvesting, such as honey, and as a sacred ground for cultural practices. The future of this forest is threatened by increasing poverty and a lack of support for community governance allowing unsustainable practices such as commercial charcoal production.
Past community efforts to restore the forest have been hampered by inadequate resources for forest restoration skills. With no management measures in place, the essential functions of this ecosystem are being destroyed and impacting hugely on the community who depend on it. This is the reason why the Green Belt Movement (GBM) through funding by Prince Albert II of Monaco Foundation, Yves Rocher foundation and The Schooner Foundation has embarked on an ambitious community lead project to rehabilitate the forest, empower the community and help to improve livelihoods for the Samburu people.
The Kirisia forest is one of Kenya's water towers. GBM has incorporated the Kirisia Forest ecosystem in its adoption of watershed-based approach in conservation of Kenya's water towers. Twenty-seven (27) green volunteers (GVs) from the community were chosen to help monitor and report the progress of GBM activities across the forest stretch. Due to the uneven distribution of GVs, attributed to the uneven settlement pattern along the forest boundary, Community Forest Association (CFA) scouts assist in monitoring forest activities in the region.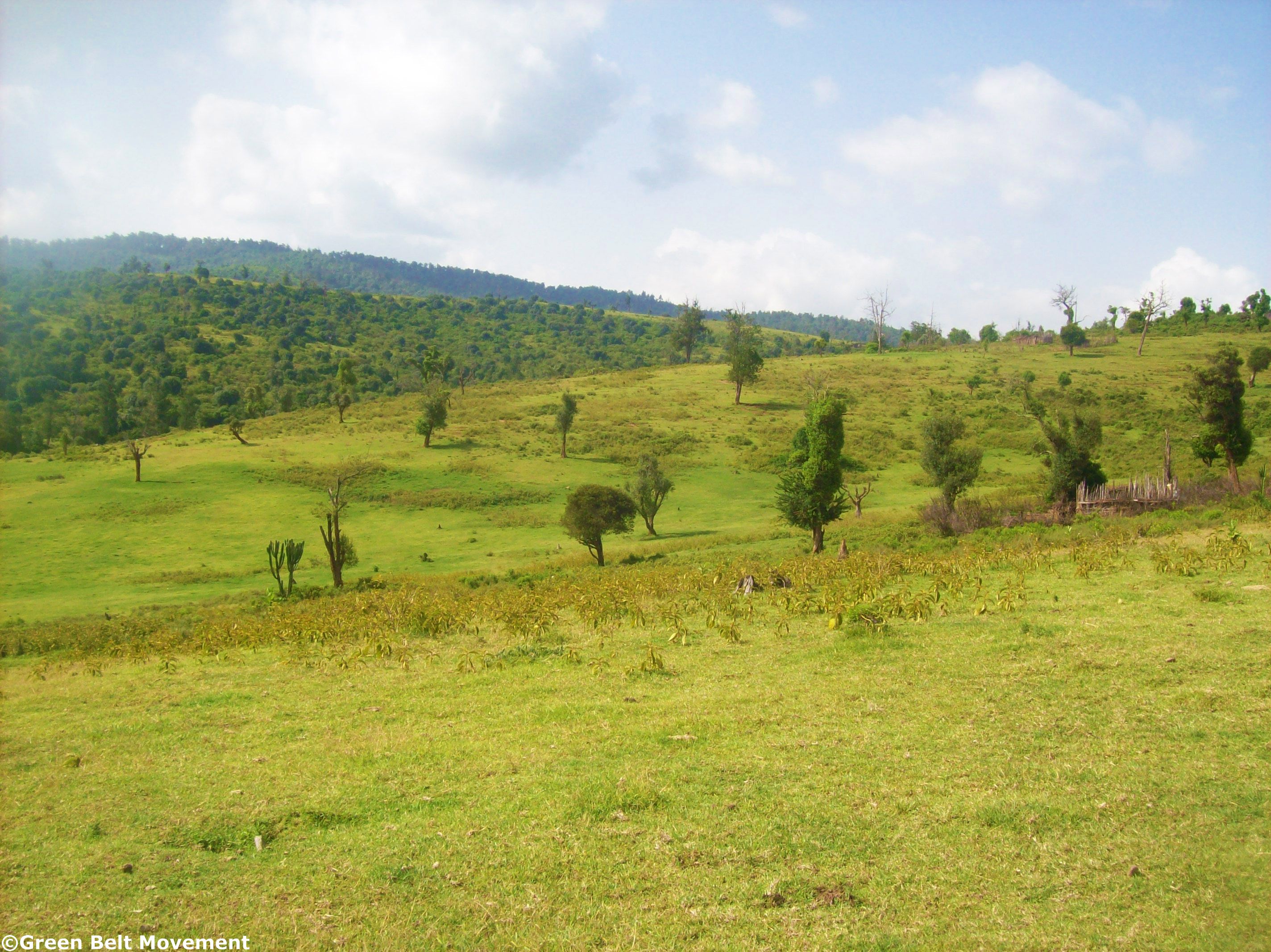 For purposes of monitoring activities in Kirisia forest, GBM undertook capacity building for the GVs so as to equip them with basic Global Positioning System (GPS) and mapping skills (Participatory Geographic Information Systems GIS). The overall purpose of the exercise was to enable the GVs to map activities in and around the forest. This enables identification of the area each GV will monitor during the project timespan- so they can map out the forest blocks that they will oversee and interpret mapping.
During the exercise, 16 GVs were trained on how to use GPS for mapping, monitoring and reporting of various incidences including: cutting down trees, forest fires, charcoal burning hotspots, bee keeping, wildlife corridors, and agroforestry practices, among others. The GVs were trained on how to interpret maps and how to determine various location-based features on paper maps using a GPS unit.
At the end of the exercise, the GVs mapped out six forest blocks namely: Siraata, Bhola, Karantini, Musenya, Nagwenyi and Suen as the priority project implementation areas. Despite low literacy levels in Samburu County, 13 out of 16 trained GVs were able to undertake the exercise without any further assistance from the GIS team.
Thanks to the project supporters, Green Volunteers and community members in Kirisia Forest are now able to embrace and appreciate the help of the geospatial technology in forest monitoring and protection.